From Playground to Production
All the tooling you need, in a collaborative workspace built for product teams.
Prototype & test your app pipeline
Use Playground and Replays to test changes to your application pipeline before and after deploying to production.
Debug & organize user interactions
Trace entire user interactions and see how each step of your orchestration is impacting your user experience.
Evaluate & visualize user outcomes
Don't drown in unstructured data. Use Autoblocks evaluators and dashboards to visualize your data and understand your app more deeply.
"Thanks to Autoblocks, any time something goes wrong with our AI, I have the confidence that I can understand why."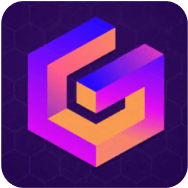 LLMOps shouldn't get in your way
Autoblocks has no provider or framework dependencies, and seamlessly integrates with any codebase or tech stack
Built for Enterprise
Enterprise-grade LLMOps: Scalable, collaborative, and supported by a team of AI experts.
Scalable Data Ingestion & Search
Ingest, search, and aggregation across millions of AI datapoints in real-time
Powerful Collaboration
Collaboration on debugging, prompting, and more across teams to iterate faster
Support from AI Experts
Our dedicated technical team is here to help, from integration to production and beyond
Robust Security & Privacy
SOC 2 Type 2 (pending), data encryption, SSO, and more.
Secure Data Transmission and Storage
Your data is encrypted in transit and at rest using industry standard encryption algorithms
Vigilant Security and Compliance
Continuous security monitoring and compliance auditing with best-in-class tools
Robust Data Management
Multi-zone availability and encrypted backups for disaster recovery
Read about Security at Autoblocks
Ready to get started?
Whether you're an indiehacker or a large Enterprise, we have a plan for you.
Starter
Essential observability for visibility into your AI products.
Get started for free
Up to 2 team members
50 GB storage
10 GB max query range
View full traces
Prompt management & playground
Golden datasets
Testing suite
GitHub CI integration
1 dashboard
Team
Toolkit to get the first iteration of your AI product into production.
Get started for free
Everything from Starter
Up to 5 team members
10x more storage
5x larger max query range
Continuous evaluations
Advanced model access in playground
Enterprise
Full LLMOps stack to separate your AI products from the pack
Talk to us
Everything from Team
Custom team members
Dedicated compute
Custom storage
Smart insights
Unlimited evaluations
Custom alerts
White glove onboarding
Shared Slack channel support
See full pricing details